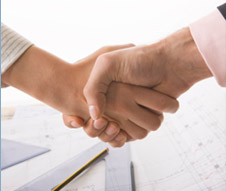 Clients
Our expansive resume search and retrieval system provides SPI and its business units the ability to recruit, screen and present the most technically qualified candidates to your requisitions in the most timely, cost effective manner.  We fill temporary, temp-to-hire and permanent positions to allow you the flexibility to be successful. 
In addition, we provide custom solutions for client requirements that can include people, project teams, people and equipment, or a fully staffed on- or off-site project office.
SPI offers the power of three dedicated and passionate teams to meet your urgent staffing needs:
Choose the one that's right for you. 
The Power of Listening
We take the time to research our clients, learn about your industry, and listen to better understand your particular technologies. We'll discuss all aspects of your need including how job responsibilities, company location, length of assignment and other dynamics factor into the hourly rates.
Comprehensive Consultant Database
The SPI proprietary database was built over many years of recruiting by our experienced recruiting staff. Qualified candidates undergo a thorough screening process prior to being entered into our database that includes reference verification and detailed one-on-one interviews. You can be confident that the candidates we place have been properly vetted and are ready to perform to your specifications.
Save Time
We hear from our clients that saving time is the number one reason they work with us. With our industry experience, relationships, technical knowledge, and straight forward approach we're able to quickly react to your needs.  We are accurate with submittals and can boast a candidate retention rate that is one of the highest in the industry. 
Experience Counts
Whether it's our experienced account managers or recruiters, we continuously update our skills in recognizing our customers' specific needs through intelligent and specific questions. This allows us to formulate the right strategy for working with you.
Trust and Respect
When you work with Systems Pros, ACS - National, and ACS - New England you can be assured that each candidate presented accurately meets the requirements of your position. We do not alter resumes and no one is presented to you without satisfying our extensive screening and verification process.  And if you are not satisfied with your selection, the consultant may be terminated and we will find an appropriate replacement that meets your requirements.