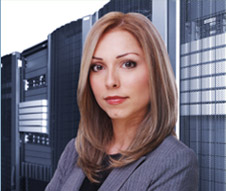 About Us
SPI is a multi-faceted temporary technical staffing firm with over 30 years of experience specializing in the recruitment, selection and placement of technical contract personnel in the United States and throughout the world.  Through its three targeted business units – Systems Pro, ACS – National and ACS – New England – SPI provides pre-screened temporary, temp-to-hire and permanent employees in disciplines including software / hardware, mechanical, electrical and manufacturing. 
Systems Pros works with clients who need support in the areas of software and hardware.  With an extensive, targeted database of qualified and knowledgeable consultants, Systems Pros can quickly find the right technical professional to meet your needs.
ACS – National, with an emphasis on engineering and design professionals working in mechanical and electrical fields, provides services to clients throughout the U.S.  Our highly skilled and effective team of recruiters and account managers is available to help you find the right candidate for your open requisition. 
ACS – New England provides you with a local technical staffing presence from its offices in Billerica, MA.  This business unit focuses on recruiting, screening and placing technical and manufacturing consultants who can be quickly deployed to fill your positions.