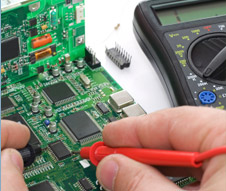 ACS - New England
All Disciplines
SPI offers convenient local service for companies in the New England area through ACS – New England, based in Billerica, Massachusetts.  The group recruits and places all types of engineering, technical and manufacturing professionals using SPI's extensive, prescreened database of consultants. 
While ACS – New England can provide you with technical professionals in a variety of disciplines, they specialize in manufacturing opportunities.  Qualified talent includes:
Electrical / ECAD Engineering and Design
PCB Designers - PCB Librarians

Altium®
Cadence® ADP®
Cadence® Allegro®
Cadence® Concept
Design Architect - Board Architect
Design Capture - DX Designer
Mentor Graphics® - Board Station
Mentor Graphics - Expedition®
Mentor Graphics - ICX
Orcad®- Layout and Schematic
PADS® Power
Pantheon®
PCAD®
Power Logic - DX Designer
Protel®
Recal - Visula® / CR 5000
Scicards / Encore - Accel EDA
Visula

IC Mask / Layout

Cadence - Opus® Layout
Cadence - Virtuoso® Layout - XL
Mentor Graphics - IC Station Layout
Calibre®
Diva® / Assura®
Dracula®
Hercules®

Wire Harness / Cable

Interconnect – Electronic Packaging – Cable / Wiring Design / Harness
Mentor Graphics – L Cable , Pro Cable , Pro Harness

Components

Parts Control / Selection / Analysis
Vendor Selection / Analysis / Bids
Database Development / Maintenance / Administration

Electronics

Troubleshoot to Component Level / Assembly / Build
Lab Equipment
Oscilloscopes, Mil-Stds.
Mechanical CAD Design - E/M Packaging
MCAD Design Tools

AutoCAD®
CADAM®
CATIA®
HP / ME - Cocreate
Autodesk Inventor®
ProEngineer®
Wildfire®
i2 Intralink PDM
Windchill®
SDRC®
Solid Edge® (Microstation)
Solid Works®
Unigraphics® (UGII)

Analysis Tools

Cosmos®
Flotherm® / IcePak®
LS - Dyna®
Mechanica
Nastran® / Patran®/ Ansys
SDRC®
Sinds / Trasys
Technical Writing / Administrative
Technical Writing

Chemical
Construction
Editing
Hardware
Illustrated Parts Breakdown
Maintenance Manuals
MIL-SPEC / MIL STDS
Non-Technical
Operator Manuals
Proof Reading
Repair Manuals
Software
Specifications
Test Procedures
Training Manuals
User Manuals

Administrative

Buying
Documentation Management
Material Control
Production Control
Scheduling / Planning
Manufacturing
Electronics

Calibration
Electro-Mechanical Build
Field Service
Instrumentation Controls
Microwave
Motor Controls
Power Supplies
Prototype
QA / QC
Repair
Test / Troubleshoot / Debug

Mechanical

Calibration
Maintenance
Optics
Pneumatics
Precision Mechanical
Sheet Metal
Welding

Machining

A / R
CNC
Operation
Maintenance
Model Maker
Mold Maker
NC
Production
Prototype
Tool and Die

Inspection

Electronics
Electro-Mechanical
Final
Incoming
Microscope
Mechanical
Precision Mechanical

Assembly

Cable Harness
Chassis Wirer
Eco-Rework
Electro-Mechanical
Mechanical
Microscope
Printed Circuit
Surface Mount
Touch-Up / Repair
Wire Wrap