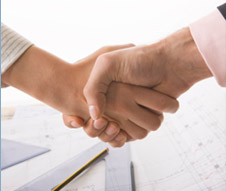 Candidates: Benefits & Payroll Policies
SPI offers our candidates a generous benefits package that surpasses those offered by similar agencies in the temporary staffing industry.  We offer the following to every candidate who is employed by Systems Pros, ACS – National, and ACS – New England.
Medical and Dental Insurance
We offer various health care plans that allow the flexibility to choose which plan best suits you and your family.  The cost for each plan is deducted weekly on a pre-tax basis.  Packages include employee, employee plus one, employee plus children, and family plans.
Vision Care
Our vision plan assists with expenses for office visits and eyewear purchases.  This plan is offered in a variety of cost packages including employee, employee plus one, or family plans.
401K Plan
SPI also offers a comprehensive 401K Plan administered by Merrill Lynch.  This program is offered to all of our candidates after they have completed 90 days (three months) of employment for SPI and its business units, Systems Pros, ACS – National, and ACS – New England.
Stock Purchase Plan
After being on assignment with us for six months, candidates have the opportunity to purchase stock through payroll deductions.  Ask your recruiter for more information.
Paycheck Options
SPI pays our candidates on a weekly basis.  This payment is made either by live check sent Fed Ex for next day delivery or by electronic deposit into an account designated by the candidate.  Candidates are required to call in their hours by Monday morning and send a signed timecard, approved with the supervisor's signature, by Tuesday morning by email or facsimile. 
Comprehensive Payroll
Our payroll procedures are in complete statutory compliance including withholding for FICA, Workmen's Compensation and required state taxes.
In addition, we offer our temporary personnel the flexibility of three employment options including W2, W2 with benefits, or 1099.