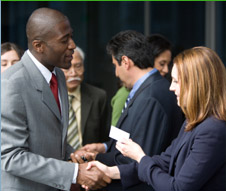 Clients: Client Services
In addition to our unsurpassed attention to detail, SPI also offers these services to our clients:
Background Checks
We perform background checks at your request.  These can include:
Prior employment verification
Civil and criminal checks
NationScan Basic
Workers compensation
Education verification
Social Security
Licensing verification
FACIS 1-3
Motor vehicle record
Credit
Professional/Technical references
Drug Tests
Drug screening is available at your request.
Insurances and Liabilities
SPI is fully insured in the areas of general, automotive, excess umbrella, worker's compensation, and errors and omissions liability insurance. We are able to list our client as the certificate holder or additionally insured.
Non-Disclosure and Patent Agreements
As a prerequisite of employment with SPI, all candidates are required to sign a Non Disclosure Agreement (NDA) at the time of an accepted offer. Copies can be provided upon request.  In addition, SPI will execute a patent agreement with you for complete control of patentable features encountered during a contract assignment.
Purchase Orders and Invoicing
SPI offers centralized processing of purchase orders for timely completion and return as well as prompt limit notifications.  We deliver all required certifications and can provide custom job charging and reporting. 
Our invoicing is accurate and can be submitted based on your schedule including weekly, biweekly or monthly delivery.  We present time cards upon request.